CAMPUSES
QUICK LINKS

Tutoring Program
Click here for info.
Students Need Private Music Tutoring By Yong-Kai Lou
Music Teacher Resume
Download To View
resume doc 1 resume doc 2
Fundraiser
Please support our non-profit school with your generous contribution.
The funds provides school supplies and materials and the facilities to educate our students.
Thank you!
College Admission Counseling Service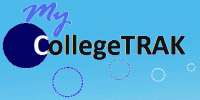 Medical Billing Service
MedSphere
www.medsphereonline.com

SCHOOL STARTS JAN. 11 at the Carrollton Campus. Click on the registrar section for more information on enrollment.
:: Click to check enrollment.
ANNOUNCEMENT:
:: Click here for details.
UPDATED Summer School pictures of students, classes, and field trips now available in the Photo Gallery.
:: Click here to see.


03/05/04 Young Asians Face ...
When his two children were in middle school, Philip Shinoda of Dallas gave them a blunt warning: "You're not competing against Bubba and Peggy Sue."
:: Click here to read article.
12/31/03 Chinese Acrobats ...
If you've ever seen the Chinese acrobats at work, you've probably wondered how they can accomplish such amazing feats. According to one fan, years of training make it all look easy.
:: Click here to read article.