CAMPUSES
QUICK LINKS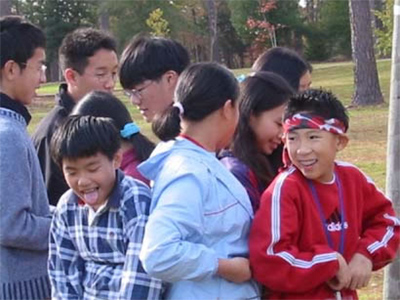 What is CYRCLE?
Since the first camp at Bridgeport, Texas, in 1997 the Sun Ray community has endeavored to provide young Asian Americans with the opportunity to interact with peers of similar interests and experience hands-on exercises furthering leadership development. Every year, the program improves by continuously building onto previous year's foundation of experience. Adult supervisors are minimal since students are given the chance to take the helm of running the daily activities and camp schedule. The campers enjoyed many activities, such as the night hike, the peer discussions, Casino night and exercises emphasizing trust and communication.
The Chinese Youth Retreat for Chinese Leadership Excellence (CYRCLE) has since moved to Athens, and is hosted every year during the Thanksgiving Holidays.
To see pictures from previous years, please check out our photo galleries. Click Here.
How can I become involved?
Youth Program
For students between 4th and 10th grade, campers will be exposed to leadership classes and team building activities.

Assistant Counselor Program
For high school freshmen and sophomores seeking an opportunity to become a mentor. Assistant counselors are assigned to individual groups to assist counselors.





Marshmallow Towers
Counselor Program
For high school juniors and seniors looking to put their leadership skills into action. Counselors plan and put together lesson plans for the entire camp and group activities for their individual groups. Counselors are responsible for supervising their groups.


Program Director / Head Counselor
For individuals seeking to ultimate leadership experience. The program director and head counselors run the camp. By overseeing counselors, these individuals facilitate and coordinate activities between groups and counselors. The program director and head counselor also has the responsibility of selecting and assigning counselors. These positions undergo a highly selective process.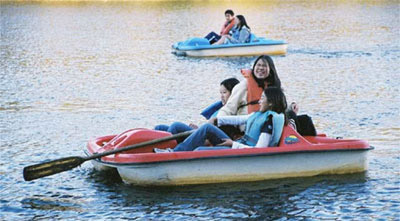 SCHOOL STARTS JAN 13 at the Carrollton Campus. Click on the registrar section for more information on enrollment.
:: Click to check enrollment.
ANNOUNCEMENT:
:: Click here for details.
UPDATED Summer School pictures of students, classes, and field trips now available in the Photo Gallery.
:: Click here to see.


03/05/04 Young Asians Face ...
When his two children were in middle school, Philip Shinoda of Dallas gave them a blunt warning: "You're not competing against Bubba and Peggy Sue."
:: Click here to read article.
12/31/03 Chinese Acrobats ...
If you've ever seen the Chinese acrobats at work, you've probably wondered how they can accomplish such amazing feats. According to one fan, years of training make it all look easy.
:: Click here to read article.